Lawyers are one of the categories of professionals who lead stressful lives because of the nature of their jobs.
Being a Lawyer is stressful because of the long hours of work, research, and deadlines that are sometimes committed to solving complex matters and saving their clients.
Many Lawyers find it hard to manage stress, and it affects their mental and physical health.
Some of them end up with mental health issues like depression, anxiety, PTSD, etc, which affects their career in the long run.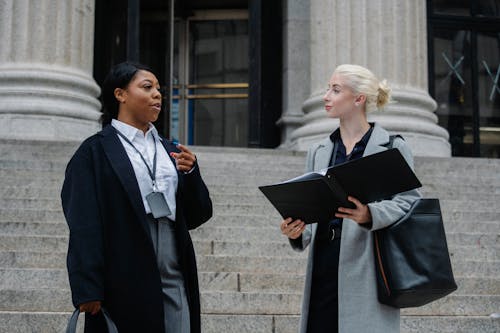 Here are some of the reasons why Lawyers need mental health counseling
Effective stress management
With mental health counseling, Lawyers will be able to apply tips to manage stress the right way. They will learn the differences between healthy and unhealthy habits which can improve or deteriorate their stress levels.
Lawyers who are great at managing stress are more likely to have a long-lasting career than others who cannot deal with stress the right way.
Improved decision-making skills
Sometimes, Lawyers get to the stage where they are unable to make good decisions because of the state of their mental health.
With good mental health counseling, they will be in a better state of mind to make the right decisions that will not hurt their career and personal lives.
To build confidence
Mental health counseling helps you to build confidence and become self-assertive. You will be motivated to do some things that have always been on your mind. When you do them, you will achieve a sense of accomplishment that will boost your self-esteem.
Hence, when Lawyers go for mental health counseling, the counselor or therapist can help them identify some of these activities that will positively impact their confidence.
Lawyers need all the help they can get to keep their careers going in the right direction. If you are a Lawyer or you know someone who has been struggling with their mental health, you can assist them to get the right treatment.